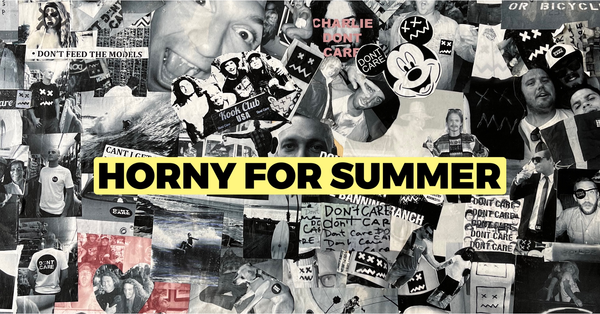 HORNY FOR SUMMER
Introducing the "Horny for Summer" Collection: Get Ready to Turn Up the Heat, You Naughty Beach Babes and Beach Bros!
Hey, you cheeky adults! It's time to unleash your wild side and dive headfirst into our sizzling "Horny for Summer" collection. We've curated a lineup of hilarious shirts, hats, and sweatshirts that will make this summer the naughtiest one yet.
Get ready to make a statement with our bold and audacious designs that scream, "I'm here for a good time, and I don't give a damn!" From cheeky phrases that will leave people blushing to innuendos that will have you and your crew giggling like teenagers, our collection is designed for those who embrace their inner mischievousness and the glory of sunshine.
Whether you're sipping margaritas by the pool, strutting your stuff on the beach, or causing a raucous at a wild summer party, our "Horny for Summer" collection is your passport to unadulterated fun. These shirts, hats, and sweatshirts will let everyone know that you're not just hot for the sun – you're "horny" for all the summer adventures that await.
So, grab your favorite shirt that says, "Beach Please, I'm Horny for Summer," or rock a hat that winks and says, "I Like My Summers Like I Like My Dates: Hot and Steamy." Our collection is made for the adult-driven, laughter-seeking souls who refuse to take themselves too seriously.